Omnipure
---
Omnipure filters are designed to eliminate or reduce contaminants that cause unwanted taste, odour and discoloration in potable water.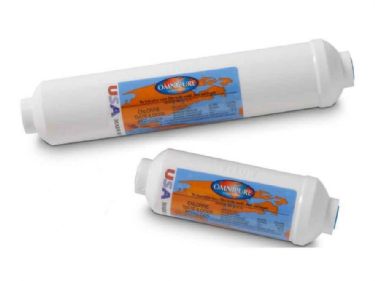 CL Series
The Omnipure CL series has a simple but dependable design, which can be used in ice machines, water coolers, drinking fountains, as well as under the sink applications and as components in reverse osmosis systems.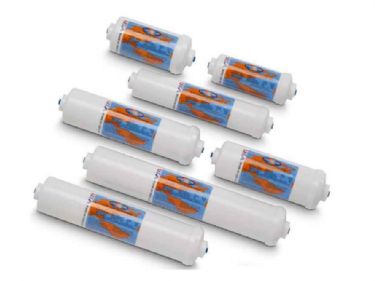 K Series
The Omnipure K series filter is designed for quick installation, as the inlet and outlet tubes are simply snapped into place. The Quick-Connect™ fittings are moulded directly into the body and cap as a single unit.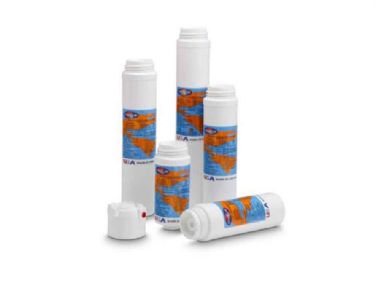 Q Series
The Omnipure Q series can be replaced in a matter of seconds, by detaching the filter body from a permanent head with the twist of a wrist. The twist tap in head valve system will automatically turn off the supply of water when the body is disconnected from the head.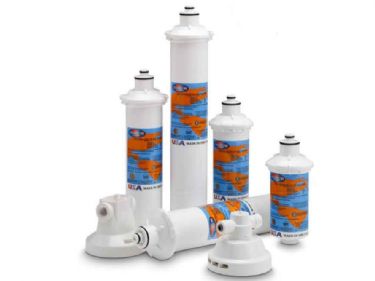 E Series
The Omnipure E series filter has equal or superior filtration capabilities to other filters on the market, but is offered at a much lower price than comparable replacement bodies on the market.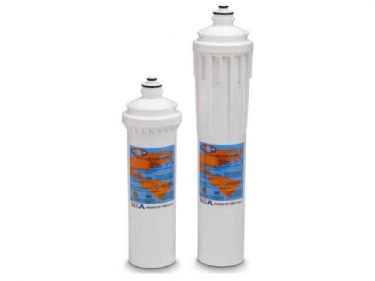 ELF/ELFXL
The Omnipure ELF and ELFXL series are designed specifically for higher volume requirements for the food service industry. The Extra Large Format filters expanded volume and higher flow rate are ideal for commercial applications such as equipment protection and water polishing.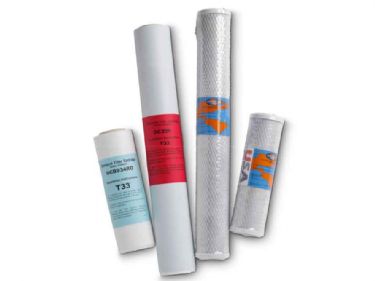 OCB Series
The Omnipure OCB series filter has the highest volume in the industry and is designed to fit most standard cartridge housings. The filter utilizes a spring loading device to compress the media, reducing media migration and ensuring that the water passes properly through the media for optimum filtration.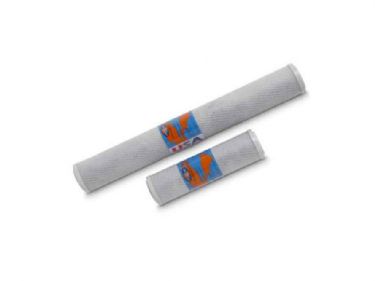 OMB Series
The Omnipure OMB series filter has high quality carbon block media, which is manufactured from raw materials to precise specifications. The filter elements are available 10 micron, 5 micron, 1 micron and 1 micron lead reduction formulations. The elements are finished with a single layer of spun bonded polypropylene netting, and with end caps with compression gaskets.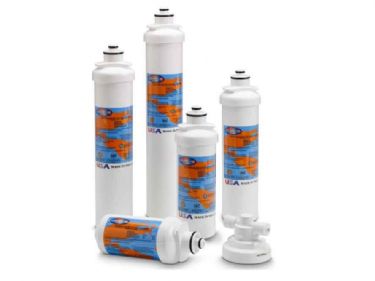 L Series
The L-Series was developed to offer our customers easy change-outs. Available with or without auto shutoff. The new L-Series offers a patented keyed design to ensure product integrity with a simple one-quarter turn.